Driving School | In Car Lessons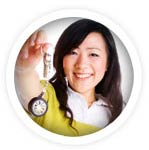 Teen Driving School has joined forces with Drivers Ed Direct, a top driver school in southern California. Fulfill your CA DMV Driver License requirements with our Department of Motor Vehicles licensed lessons! Each lesson is mentored by a highly trained and patient driving instructor who instructs driving skills in several different environments, including freeway, highway, canyon, and residential streets. If you live in CA, chances are we can help you get your California drivers license and become a safe, defensive driver!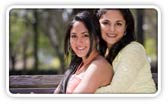 The Smart Choice in California Driving Schools
We have multiple training vehicles and even more instructors to help assure that you can schedule lessons in a timely manner, working around your schedule


Teens get more for their training dollar with Driver Ed Direct's focus on Defensive Driving (emphasized via the IPDE Training Methodology)


Our training vehicles are equipped with dual brakes, front and side airbags, and anti-lock brakes


Our driving lesson curriculum is designed by a traffic safety consultant for the State of California
Advantages of TeenDriversEd.com Drivers Training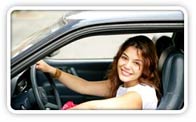 Get residential driving lessons: includes basic driving techniques like braking, acceleration, performing turns, curbside parking, and pulling into driveways


We offer additional DMV Drive Test Lessons that allow students to prepare for their DMV road test and then actually take the DMV test in our training vehicle. We'll pick you up!


Learn how to navigate parking lots safely and park successfully between other vehicles


Take an additional Freeway Intensive Lesson: includes lane change practice, merging onto and exiting the freeway, handling freeway interchanges, and defensive driving techniques